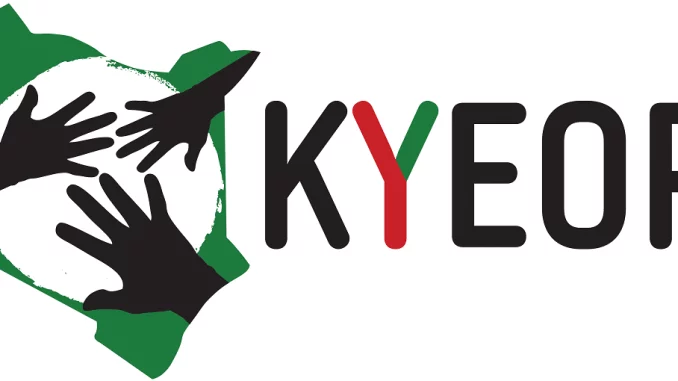 KYEOP Application Form 2023/2024: Applications for the KYEOP program in 2023 are still being taken. Visit the KYEOP portal, sign up, and then apply for the courses or business grants that interest you.
About KYEOP
Kenya Youth Employment and Opportunities Project (KYEOP) is an impactful project that aims to help and improve the lives of young people in Kenya by giving them training, internships, and business grants. The goal of KYEOP's development is to give more jobs and ways to make money to young people in Kenya who meet certain criteria.
Have you been waiting for KYEOP's application form, requirements, and rules to come out? This article will tell you about the KYEOP, the KYEOP online application, the requirements, how to sign up for KYEOP, and whether or not you are eligible. For a successful application, those who are interested should follow the steps below. Those who want to be considered for future jobs should sign up online and submit their resumes or CVs.
Requirements for KYEOP Application Form | 2023
Anyone who wants to apply for the Kenya Youth Employment Opportunities Project must meet the following requirements;
Must be a Kenyan citizen
Must have a Kenyan national ID card (ID)
You should be unemployed, underemployed, or running your own business at the time of application.
Must have Form 4 certificate as the highest qualification and less than.
How to Apply for KYEOP through the Online Portal
To have a successful application, all candidates who are eligible and qualified should follow the steps below.
Visit the official portal to fill out an application.
Find the KYEOP cycle 8 application link and click on it.
Click on the "Support to start, run, or grow your business" tab on this page.
On the next page, you will have to choose your preferred "County of intake" from a list.
What Will People Benefit from KYEOP Training?
Here are the benefits that KEYOP trainees will get:
1 month of training in life skills and basic business skills.
After 2 months of formal training in skills, there will be 3 months of an internship.
5 months of training as an apprentice under a qualified Master Craftsman.
They were given a grant to help them start their business.
Training on how to run different businesses
How to confirm KEYOP Application
To ensure that your application was sent, follow the following steps;
Visit the official portal
Enter your Username: ARN number and password: Your identification number.
After logging in, you'll need to give a Time Pin (OTP) (OTP). …
When you log in, click the Self Activation Button.
Application deadline for KYEOP | 2023
Cycle 9 of KYEOP will soon tell people about the Kenya Youth Employment Opportunities Project. After the deadline, we won't accept any more applications. You'll have to wait until the next application period to try again. Also, keep in mind that they might not be easy to reach or might take longer to reply. Don't give up! You should keep coming back to the site often until the official deadline.
What parts does the KYEOP Project have?
KYEOP is made up of four components, which are:
Helping young people get jobs
Help with creating jobs
Getting better information about the job market
Improving the way youth policy is made and projects are run.
Please share and comment if you found this post helpful. Please subscribe to our newsletters for recruiting and career opportunities.