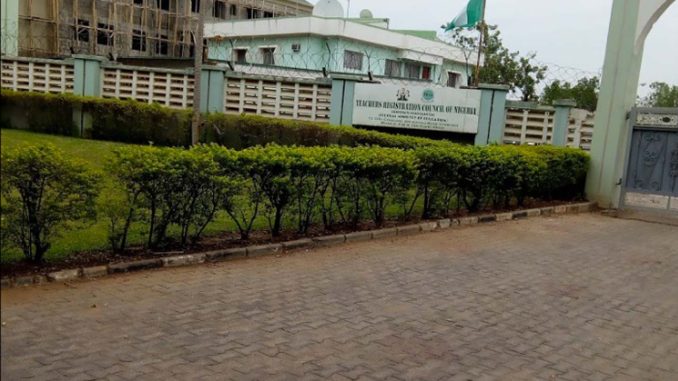 The Teachers Registration Council of Nigeria (TRCN) is a regulatory body that oversees the registration, certification, and licensing of qualified teachers in Nigeria. The council has offices located in different parts of the country to ensure that teachers can easily access their services. In this article, we will provide you with a comprehensive list of TRCN offices nationwide, including their coordinators' addresses, email, and phone numbers.
TRCN state offices in Nigeria
Here is a list of TRCN offices in Nigeria, including their coordinators' addresses, email, and phone numbers:
S/

N

STATE
COORDINATOR
ADDRESS
E-MAIL
PHONE NUMBERS
1
ABIA
NWACHUKWU CLARIBEL
G.P.E. BOX 369 C/O SEMB HQ IBEKU HIGH SCHOOL UMUAHIA, ABIA

STATE

08033734769
2
ADAMAWA
MUSA HASSAN
NO. 14G, KAREWA MASAKARE, JIMETA-YOLA, P.M.B 5272 YOLA, ADAMAWA STATE.
musa4090@gamil.com
08035264090
3
AKWA IBOM
ALETOR OMONZOKPIA
NO 1, ESSIEN STREET, OFF FIRE SERVICE AND BY UDO INNANG STREET, UYO AKWA IBOM STATE
omonzokpiaaleto@yahoo.com
08172738564
4
ANAMBRA
OTIKPA ROSEMARY
C/O POST PRIMARY SCHOOLS SERVICE COMMISSION, AWKA,

ANAMBRA STATE

chykedon_vin@yahoo.com
08037410357
5
BAUCHI
NASIRU M. ABDUL
ROOM 48, 2ND FLOOR FEDERAL SECRETARIAT BAUCHI
nasirumuhammadabdul@gmail.com
08036247874
6
BAYELSA
WEALTH OZIEGBE
NUT STATE WING EREPA SCHOOL ROAD YENAGOA P.O.BOX 86,

BAYELSA STATE

oziegbewealth74@gmail.com
08023452305

07035532785

7
BENUE
ANTHONY LINUS
FEDERAL SECRETARIAT MAKURDI,
trcnbenuestateoffice@gmail.com
08037114189
8
BORNO
KYARI, FATI ALI
EDUCATION RESOURCE CENTRE PREMISES, P. M. B. 1623 MAIDUGURI

– BORNO

kyarifati@gmail.com
07031173490
9
CROSS RIVER
ASHIBI NOAH IDANG
C/O MINISTRY OF EDUCATION ANNEX, MICHEAL ANI SECRETARIAT CALABAR, CROSS

RIVER STATE

noahashibitrcn@yahoo.com
08052331937

07089840153

10
DELTA
UGE SARAH
FEDERAL SECRETARIAT COMPLEX

TRCN ROOM 407 3RD FLOOR, ASABA

sarah_uge@yahoo.com
08032297246
11
EBONYI
CYRIACUS

IHEKAIRE C.

C/O MINISTRY OF EDUCATION ABAKALIKI, EBONYI STATE
ngoconcord@yahoo.com
08035521408
12
EKITI
ISRAEL OLORUNSHOLA
C/O AUD COMPREHENSIVE HIGH SCHOOL, ADO EKITI, EKITI STATE
israelshola@yahoo.com
07035599764
13
EDO
CHRISTIANA ONYEDIKACHI UWAOMA
INSIDE EMOTAN COLLEGE, PMB 5780, IYARO BENIN CITY
uwaqueen@yahoo.com
08059139278

08135663655

14
ENUGU
NNEKA ONYEBUCHI (MRS.)
PLOT A 13/D OZUBULU STREET,

INDEPENDENCE LAYOUT, NEAR NTA P. M. B. 01779 ENUGU

trcnenugu042@gmail.com
08036778531
15
GOMBE
AGBU ADDA-BAPYI ABOKI
TUMFURE AFTER DEPOT P. O. Box 1137 GOMBE,

GOMBE STATE

paakudaboki@gmail.com
08034414991
16
IMO
EMEKA IHIONU
ORLU ROAD SECRETARIAT

COMPLEX, P.O.BOX 1783, OWERRI

ihionuaugustus4u@gmail.com
08058232324
17
JIGAWA
DAVID ALI MSHELIA
C/O NUT STATE OFFICE, GIDA DUBU DUTSE, JIGAWA STATE
davomshelia@gmail.com
08023726808

09035666925

18
KADUNA
NATSA ESTHER
NO. 12B, KINSHASA ROAD, ANGWAN RIMI P.O. BOX 3511.

KADUNA

esthernatsa2016@gmail.com
08039236459
19
KANO
ABDULLAHI SAID

IDRIS

PLOT 3 NUT SECRETARIAT GYADI-

GYADI COURT ROAD, KANO STATE

abdullahi1912@gmail.com
08099496067

07037899155
20
KATSINA
LAWAL

GALADANCHI

FEDERAL SECRETARIAT ROOM 212

COMPLEX KANO

nalamama363@gmail.com
08090913544
21
KEBBI
DAVID SHABBA
HALIRU ABDUL SECRETARIAT

B/KEBBI

davidshaba66@gmail.com
08035967902
22
KOGI
AJAO OLATUNJI
FAREC OFFICE COMPLEX GRA P. O.

BOX 566, LOKOJA

olatunji1759@gmail.com
08036834509
23
KWARA
OTUN, AKEEM

OLAJIDE

LAJORIN STREET, BESIDE SUBEB

OFFICE, P.O.BOX 5330, ILORIN

holajide@yahoo.com
08055512048
24
LAGOS (A)
MUYIWA OJEWUYI
17, DR. VICTOR OLAIYA STREET IYANA ODO, BUS STOP, BEHIND GOVERNMENT COLLEGE, P.O.BOX

2286 AGEGE, LAGOS

ojewuyiolumuyiwa@yahoo.com
08065304539
25
LAGOS (B)
EKWUNO ADAOBI AMAKA
NUT OFFICE

24 COKER ROAD ILUPEJU – LAGOS

adaobiekwuno@gmail.com
08037004922
26
NASARAWA
SULEIMAN ISAH
ROOM 93, SCHOLARSHIP BLOCK,

MINISTRY OF EDUCATION, JOS ROAD, LAFIA, NASARAWA STATE

suyisah@gmail.com
08036830335

08039568281

27
NIGER
USMAN, MOHAMMED SANI
NIGER STATE OFFICE BOSSO ROAD,

P. M. B. 2727, MINNA

nigerstatetrcn1@gmail.com
08037021896
28
OGUN
YUSUF OLUFUNLAYO
ROOM 183, FEDERAL SECRETARIAT COMPLEX, OKE-MOSAN

ABEOKUTA, OGUN STATE

fungreatest@yahoo.com
08028505497
29
ONDO
ADESINA AKANDE
ALAGBAKA ESTATE, P.O. BOX 2798, AKURE ONDO STATE
shinakandetrcn@gmail.com
08036588756
30
OSUN
ARANMOLOSO TAIWO
C/O NIGERIA UNION OF TEACHERS (NUT)

OSUN STATE WING OFFICE OSOGBO – IWO – IBADAN ROAD

P. M. B. 4392, OSOGBO OSUN STATE

niranorun@gmail.com
08032863967
31
OYO
RUTH ADEOYE TEMITAYO
NO. 41, AARE AVENUE, NEW BODIJA IBADAN, OYO STATE.
 
08066491601
32
OGBOMOSO

OFFICE

OYEBANJI TAIWO
AJAGBE HOUSE, OKE ADO

AKINTOLA AREA

pastoroyebanji@yahoo.com
08033849236
33
PLATEAU
KABIR IBRAHIM
NO. 53, YAKUBU GOWON WAY, JOS

P.M.B 02095

kabirspecial102@yahoo.com
08172635152
34
RIVERS
NDUIBUSI GEORGE EZE
SENIOR SECONDARY SCHOOL BOARD, 2-6 IGBUKU STREET

D-LINE, PORTHARCOURT

georgeeze2009@gmail.com
08038761888
35
SOKOTO
SOLOMON N.

SALAWU

GIGINYA SECRETARIAT BLOCK 4 P.

M. B 2281, SOKOTO

ssndashaba473@gmail.com
08037281702
36
TARABA
ZACHARIAH TERFA
NO. 34 DONGA ROAD, JALINGO TARABA
trcntarabastate@gmail.com
08060536558
37
YOBE
BULUS S. AUTA
WITHIN GOVERNMENT GIRLS'

COLLEGE DAMATURU

babaleauta@gmail.com
08067149316
38
ZAMFARA
NURA SHITTU
ZAMFARA COLLEGE OF ARTS & SCIENCE MAL. YAHAYA

SECRETARIAT, GUSAU

shitunura1@gmail.com
08060443827
39
FCT – ABUJA
VICTOR MENEGBE
DEPARTMENT OF POLICY AND IMPLEMENTATION (DPI) OFFICE, ASHEIK JARMA STREET, OPP. GOV. DAY JUNIOR SEC. SCHOOL. JABI, MIKE AKHIGBE WAY AFTER CHIDA HOTEL, ABUJA.
victor.menegbe@yahoo.com
08037038556

08185099906

FCT LIASION OFFICES
1
Bwari Office
Eze Mackay
JUNIOR SECONDARY SCHOOL

BWARI 1, BEFORE LAW SCHOOLS

kanukay006@yahoo.com
07033116696

0803717959

2
Gwagwalada
Gideon Ighalo
Ighalo.gideon@yahoo.com
08063960047
3
Karu Office
Patience Igbankwe
KARU LGA SECRETARIAT, ADO, NASARAWA STATE
08062503316
The TRCN has offices located in different parts of Nigeria to ensure that teachers can easily access their services. The council's coordinators' addresses, email, and phone numbers are listed above. Teachers who need to register, certify, or license with the TRCN can visit any of these offices for assistance.