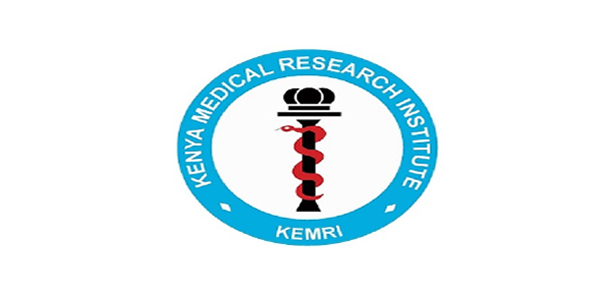 KEMRI Recruitment 2023-The Kenya Medical Research Institute (KEMRI) is now taking applications. All eligible and interested applicants should read this article to find out more about KEMRI's requirements, how to apply, the deadline, and other important information.
About KEMRI
KEMRI is the medical research arm of the Kenyan government. It gives advice on many aspects of health care and delivery, such as national disease surveillance and the ability to respond quickly to major disease outbreaks like HIV, and cholera, KEMRI is supposed to do research on human health and work with other research groups and schools of higher education on research and training related to human health.
 KEMRI Requirements 2023/2024
Applicants who are interested should carefully read over the requirements and know if they qualify:
The person who wants to apply must be a Kenyan citizen from any of the counties and have a valid form of ID, especially a national ID card.
He or she must have a B.Sc. in a field related to the job ad from a school that is known and respected.
Those who want to apply must be good at research and analysis.
The person applying should be able to measure and do basic and advanced research tasks.
Those who want to apply should be able to work with less oversight.
The applicant should be able to speak, write, and communicate with other people well.
Jobs Available on the Kemri Recruitment Portal
Air Pollution Laboratory Technician and Analyst
Study Clinician
Research Scientist
Community Interviewer
Field/Community Technologist
Statistics, Computer Science
Research Administrator
How to Apply for KEMRI Recruitment 2023
You can apply for a job at KEMRI by going to www.kemri.go.ke/careers, selecting the position you want, and then following the application instructions.
Do Interns get paid at KEMRI?
Yes, interns at the Kenya Medical Research Institute (KEMRI) get a monthly stipend of Kes. 25,000. This amount could go up in the future, depending on the intern's value and commitment.
The Best Ways to Apply for a Job at Kenya Medical Research Institute
Make your cover letter unique- Be sure to send a cover letter if the company asks for one. Make sure to write one that talks about your skills and accomplishments and that matches the job description. Go one step further and explain how you will use that knowledge and those skills on the job.
Fill out all of the parts of the application- By filling out every field, you not only give information that could set you apart from the other applicants, but you also show that you are interested in and want the job. Many recruiters just move on to the next person whose application isn't complete.
Before you send, look over all the information you imported- Before you hit the "Submit" button, take one last look at what you've written. Don't forget that when you click that button, your information goes straight to the recruiter. When you apply, you want to make the best first impression you can.