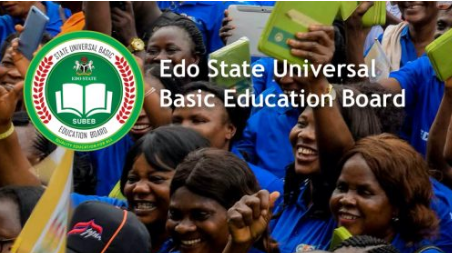 Edo SUBEB Shortlisted Candidates 2024/2025 Is Out: The Edo State Universal Basic Education Board (SUBEB) has released the list of shortlisted candidates for the 2024/2025 recruitment exercise. Candidates who applied for the recruitment exercise can check their shortlist status on the Edo SUBEB website.
The list contains the names of candidates who have been selected to proceed to the next stage of the recruitment process. Candidates who applied for the Edo SUBEB recruitment exercise are advised to check the list to know if they have been shortlisted.
Latest News on Edo SUBEB Shortlisted Candidates
We keep you up to date on the Edo State Universal Basic Education Board selection process. So take this advice seriously because it has all of the information you require.
If you submitted an online application, this page will show you how to check your name and download the Universal Basic Education shortlisted applicants in PDF format.
We are pleased to notify you that the list of Edo State Teachers Shortlisted Candidates is now available. Candidates who have been shortlisted will be able to check their names and move on to the next step. Continue reading to find out more.
How to Check the Edo SUBEB Shortlisted Candidates 2024/2025
To check your shortlist status, follow these steps:
Go to the Edo SUBEB website (www.edosubeb.org.ng)
Click on the "Recruitment" section
Click on the "Shortlisted Candidates" link
Enter your application number and click on the "Submit" button
Your shortlist status will be displayed on the screen
Required Documents for the Edo SUBEB Screening
Recent Passport photographs
Birth Certificate or Age Declaration
Certificate of State of Origin
Certificate of L.G.A of Origin
A valid means of identity such as a Valid Driver's License, National ID Card, National Identification Number (NIN), Nigerian International Passport, Voters card
A copy of the printout of the reply to your online application
Educational certificates (Original & Photocopies)
Tips for Passing the Edo SUBEB Screening and Interview
If you have been shortlisted for the Edo SUBEB screening and interview, congratulations! You are one step closer to landing your dream job. Here are some tips to help you pass the screening and interview:
Dress professionally. This shows that you are serious about the job and that you respect the Edo SUBEB.
Be prepared to answer questions about your qualifications and experience. Make sure you have reviewed your resume and cover letter so that you can answer these questions confidently.
Be confident and articulate. This shows that you are capable of handling the job and that you would be a valuable asset to the Edo SUBEB.
Some common interview questions:
Tell me about yourself.
Why are you interested in this job?
What are your strengths and weaknesses?
What are your salary expectations?
What do you know about the Edo SUBEB?