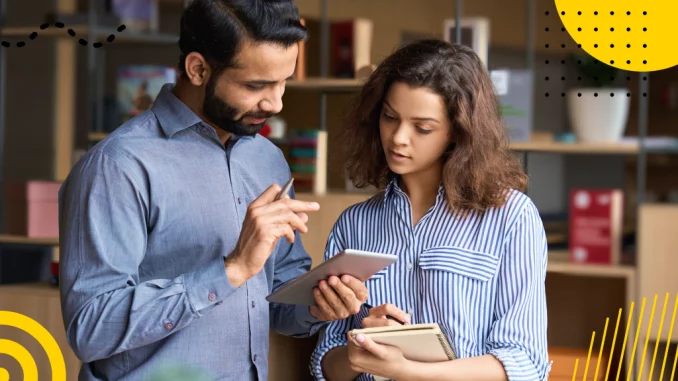 Work While Studying Abroad
Diverse landscapes, scenic beauty and historic universities attract students from all over the world. Many countries allow international students to work to pay for their studies while supporting the local economy. Whether you want to gain work experience, build an international network, or drink more latte, studying and working abroad can help you achieve all three. The money you save by working abroad can also help cover additional travel expenses.
If you know you need to work while studying abroad but don't know where to look, you'll be happy to know that many English-speaking countries offer international students the opportunity to work and study abroad. I will be there. Would you like to work in countries such as Germany, France, Spain, etc Some employers require certain skills from international students to fill their vacancies, which can also be an advantage. From tutors to nannies to domestic servants, there are plenty of opportunities to work while studying abroad.
Can I work abroad while studying?
If you have any questions: Can I work abroad while studying? Simply put, yes. But what's the catch? Many countries where you can work while studying usually have some requirements. In most cases, obtaining a permit or visa requires submitting several documents to the relevant authorities.
Study abroad coordinators are usually familiar with the requirements and can help with orientation. Some countries do not allow students to study or work abroad, while others make it almost impossible due to a lot of paperwork…but don't be afraid! The countries below have been selected by us as the best countries to study and work in thanks to their more generous requirements and employment opportunities!
Here are the 5 best countries to study and work in:
Number 1: Australia
Land Down Under attracts international students from all over the world to study and work abroad thanks to its surf beaches, laid-back lifestyle, and world-class universities. A student visa is all you need to work and study in Australia.
You can work up to 20 hours a week normally and up to 40 hours a week during holidays. Hundreds of job boards are looking for students to work on campus in recruitment, admissions, and student services. Most students also easily find part-time jobs in the tourism, hospitality, and retail industries.
Number 2: Ireland
From the vast Cliffs of Moher to historic forts and castles, the Emerald Isle always has something to offer. When applying for a work permit, you will need to prove that you have sufficient funds to cover your tuition fees. Also, the academic course must cover at least her entire academic year. If you meet these requirements, you can work up to 20 hours a week during the semester and full-time during vacations. Most students work in nearby pubs or local hotels, but if you already have experience, you can also look for work in your field of study.
Number 3: Spain
Decadent tapas, afternoon siesta and gorgeous beaches. Spain is one of the most popular countries for international students due to its sunny climate and affordable cost of living. International students can apply for a work permit from the authorities. This allows students to work up to 20 hours per week in a field related to their studies.
You may also be required to sign a part-time contract and your work permit will be valid for the duration of your employment contract (but not beyond the duration of your student visa). If you are fluent in Spanish, it will be easier to find a part-time job!
Number 4: France
Croissants, baguettes, macaroons, oh my god! A rich culture of art, fashion and architecture combined with innovative academic programs make France an attractive place to study and work abroad. International students enjoy working and studying in France because the requirements are less demanding.
As long as you are registered with an organization that is part of the French social security system and have a residence card, you can work up to 964 hours a year. (Algerian students need her APT or Temporary Work Permit). Working as an au pair, a foreign language teacher, a server and a marketer on her campus are some of the most popular student jobs in France.
Number 5: new zealand
New Zealand is she one of the best countries to study and work. Lord of the Rings scenery, hospitable locals, world-class facilities, affordable tuition, exciting adventure activities, and much more need not be explained. New Zealand allows students to work abroad while in school as long as they have a student visa with work rights.
You can work up to 20 hours a week during semesters and full-time during vacations and public holidays. If students need more work experience for their studies, they are usually allowed to work more hours per week. Many students find jobs in cooking and retail, as well as seasonal jobs in fruit and wine growing.